Daniels Clean Exteriors: Sheffield's Premier In Pressure Washing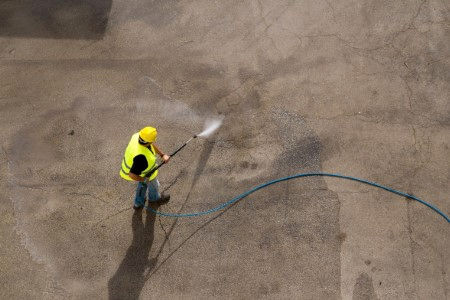 Scheduling your Sheffield pressure washing service is an essential part of your home maintenance and improvement routine. Hiring Daniels Clean Exteriors to take care of the work is the best way to arrive at the high-quality outcome you were hoping for.
We're known as a local leading service provider in Sheffield, and we're dedicated to making sure each of our customers is satisfied with the work we do. We don't just meet your expectations; our hope is to exceed them, both protecting and beautifying the exterior of your home.
Enhance your curb appeal while ridding your exterior of contaminants that can trigger allergy and asthma attacks. Together we can work to protect and beautify your home, starting from the outside.
How Pressure Washing Makes a Difference
Homeowners in Sheffield are always seeking out ways to keep their homes looking good. Enhancing curb appeal and making sure your home gets noticed for all the right reasons is important.
Pressure washing seems like a basic and obvious step, except not enough people schedule this service as frequently as they should. That's probably because not enough people are aware of the benefits:
Cleaning Stubborn Stains
Sanitizing Your Home
Removing Mildew & Mold
Eliminating Irritants That Trigger Attacks
Increasing the Property Value
Your home is likely much dirtier than you realize. Because this dirt buildup occurs over time, you're not expected to notice it.
In other words, you become oblivious to the level of filth your home's exterior has managed to accumulate over time. One pass of the wand from a professional power washer, and you'll see a line in the dirt.
We'll clean and sanitize, while also removing stains you were sure had become a permanent part of your home. Plus, this will increase the property value of your home, even if you weren't planning on selling it.
What Makes Daniels Clean Exteriors the Right Fit For You
You must get routine pressure washing on a routine basis. However, not just any old company will do.
Daniels Clean Exteriors is the right service provider for you and here's why:
We offer free estimates
We're available weekend hours, to fit your scheduling needs
Our team is trained, experienced, licensed, and insured
Our work removes but also prevents the immediate return of many contaminants
Our goal is to beautify and protect, in a safe but effective manner
We're motivated by a strong desire to exceed the expectations of our clients. With a high repeat and referral-based business, we know we must be doing something right.
Make the smart call to our team today. Get in touch with us now, and get the high-quality Sheffield pressure washing you deserve.
Reviews & Testimonials on Daniels Clean Exteriors in Sheffield, AL
There are currently no reviews or testimonials for Sheffield, AL. Check back soon!