Keep Your Fence Pristine with Professional Deck Cleaning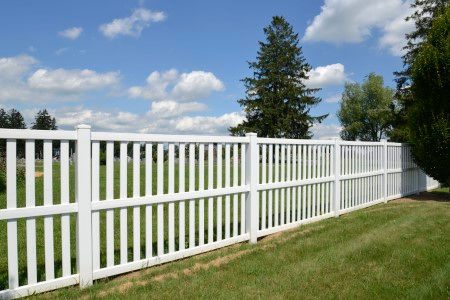 How good of a first impression can you really make if you're in desperate need of professional fence cleaning for your Florence area home? The curb appeal of your home will only be as attractive as the biggest eyesore on your property.
If you've failed to keep your fence clean, you can be pretty sure that it's going to be your weakest link. Once fencing begins to look dirty and tarnished, it gets increasingly worse, in a rapid amount of time.
Smart homeowners know the importance of working with reputable pressure washing experts to get regular fence cleaning. We'll ensure that your fencing looks good and is ready to provide you with many more years of peak performance.
Getting Results From Fence Cleaning Pros
Stop looking past the fence and ignoring how unsightly it appears. It's easy to schedule professional fence cleaning and makes more sense to stay on track with a service schedule.
Our pressure washing experts can peel back layers of dirt and years' worth of grime, to restore the look of your fence. In some cases, this may mean using soft washing techniques in order to protect fences made from softwoods.
If you're still on the fence about scheduling this service, here are some points to ponder:
Makes your fence look new again
Improves the overall curb appeal of your property
Helps prevent or locate repair needs
Increases your property value
Maximizes the longevity
Once you add a fencing system to your property, it's as essential to take care of it like any other feature of your property. Whether it's to enhance visual aesthetics, functional purposes, or both, you should address regular maintenance needs, including cleaning.
Leave the work to industry pros with the experience, skill, and equipment needed to make the most of your project. We take great pride in all the work we do, and that's how you end up with a fence that's in tiptop shape.
DIY or Hire Pressure Washing Pros?
A common mistake that homeowners make is thinking this is the type of work they should take care of on their own. Pressure washing should always be a job that's carried out by professionals, even when it comes to fencing.
Here's why:
Professionally Trained
Years of Experience
State-of-the-Art Equipment
Insured Against Property Damages
Safety Precautions to Avoid Personal Injury
High-quality Results
There are too many reasons against doing this a do-it-yourself job, and just as many reasons why this is better suited for industry experts. Why take chances when it comes to pressure washing when you can contact Daniels Clean Exteriors?
Call us today for your Florence area fence cleaning!