Trust the Exterior of Your Home To A Local Professional Pressure Washing Company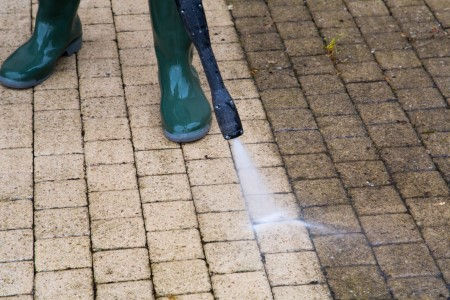 Daniels Clean Exteriors is the preferred pressure washing company in Florence and surrounding areas. We take this line of work seriously which is how we're able to get the high-quality results that we do.
The key to ongoing success with your home's exterior cleaning is to hire the right pressure washing company. We do whatever it takes to ensure that each of our customers is completely satisfied with the work we do, and the results we deliver.
Don't feel pressured; call us to schedule your free estimate, and decide for yourself. We're even available for weekend hours because your contentment is our top priority.
Benefits of Professional Pressure Washing
There are plenty of good reasons to schedule regular service for pressure washing in Florence. If you're not already getting exterior cleaning service for your home, consider these benefits you'll be missing out on:
Curb Appeal
Increased Property Value
Higher Listing Price
Eradication of Allergens & Irritants
Safer Walkways
There are plenty more advantages you will come to appreciate. The main point to take away from this is that there are numerous pros and no cons when it comes to pressure washing.
What matters the most is that you pick the ideal pressure washing company for your home's individual needs. Mainly, this means not working with a company that treats all surfaces the same.
Pressure washing is a good match for many exterior surfaces, while soft washing is right for others. Too many contractors still treat all surfaces the same, and this can do more harm than good.
Beautify Your Home
House washing is no easy feat. It's not the type of work you should attempt to do on your own.
Hiring a professional to take care of pressure washing your home is the ideal way to get quality results. So, how does exterior washing help with your home?
Keeping the exterior of your home clean helps reduce repair frequency. Clean away dirt and debris that can cause problems over time.
Cleaning the outside of your house will also do away with the buildup of contaminants that can trigger respiratory-related health issues, like asthma and allergies. Remove them from the outside before they can make their way inside the household.
One quality pressure washing job can have a significant impact on the visual aesthetics, and the property value. Pressure washing is a good investment that positively impacts your most important investment - your home.
Don't keep putting off scheduling your house washing. Call Daniels Clean Exteriors and find out firsthand what makes us the preferred Florence pressure washing company.