Your Local Pressure Washing Professional in Florence, AL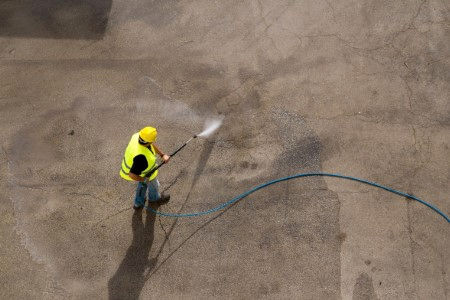 Daniels Clean Exteriors is a premier choice for Florence pressure washing. It's about time we restore that fresh new look for your home, making it sparkle and shine.
Time and Mother Nature can make the outside of your home look uncared for, making it impossible to have the curb appeal you want. You should be able to feel good about your home and have pride of ownership.
However, that's only possible if you have a clean exterior that's as good as picture-perfect. Call us today and find out for yourself what makes us the number one choice in Florence for exterior cleaning service.
Top Advantages of Professional Pressure Washing
It would do you good to schedule pressure washing for your Florence home today. Some of the top reasons homeowners make the call to get their free estimate to get house washing are:
Get ready for the holidays
Before listing it for sale
In preparation for painting
To Increase the value
Just to look better
It's a relatively simple way to transform the appearance of your house entirely. Pressure washing is a task that's best left to be handled by trained and experienced professionals.
The point is to make your home look beautiful, without having to do the work on your own. Not only will we do a more thorough job, but you also won't have to put your safety at risk attempting to do it yourself.
Even more important, we know which techniques to use depending on the type of surface being cleaned. Don't take chances when it comes to your safety or the integrity of the material when you could avoid all risk by hiring reputable experts for the work.
Soft Washing vs Pressure Washing
You have options for your exterior cleaning, and it's based on the surface and material being disinfected. Standard pressure washing is fine for durable concrete and surfaces of similar sturdiness.
However, what about your roof, gutters, or even features made from softwoods instead of hardwoods? That's where soft washing is the better-suited alternative.
Safe But Effective
Solution-Based
Eco-Friendly
Intensive & Thorough Clean
Won't Cause Damage
It's common sense to want a clean roof, but not at the cost of damaging it in the process. Traditional pressure washing methods can tear away shingles, cause water intrusion, and lead to rot.
A trustworthy service provider will be able to offer you a more gentle cleaning option, so you get the safe but effective soft washing your home needs. For soft washing and standard pressure washing in Florence, call the experts at Daniels Clean Exteriors right now.
Reviews & Testimonials on Daniels Clean Exteriors in Florence, AL
There are currently no reviews or testimonials for Florence, AL. Check back soon!