Why Pressure Washing Isn't a DIY Kind of Job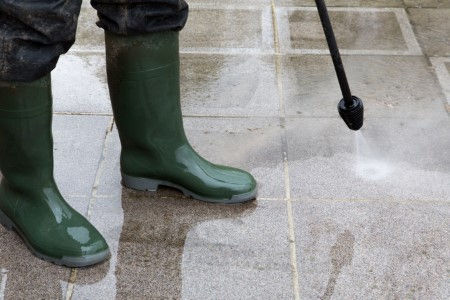 Pressure washing is a service that should be scheduled at least once a year. Getting regular cleaning is about more than keeping up curb appeal.
It's about staying proactive about preventative maintenance. You can also use power washing as the first step in getting ready to paint or stain your home, decking, or fencing.
However, what you shouldn't do is try to make this a do-it-yourself project. It's easy to get confused since home improvement stores rent and sell pressure washing equipment, but leave it to the pros.
Getting Expert Help for Power Washing
Pressure washing is the general term, but you could be getting something more specific, like house washing, concrete cleaning, or roof washing. The reason is matters what surface or material you're cleaning is that there are two different techniques: power washing and soft washing.
One of the first reasons you need to work with an industry expert instead of doing the job yourself is that the correct procedure needs to be implemented. Using standard pressure washing for delicate jobs will do more harm than good.
Power washing is done with water shot from a nozzle at an extremely high PSI. For obvious reasons, your safety is at risk and you're not even trained to use the equipment.
The same can be said for property damage. While you mean to clean, using a strong stream of water even on surfaces like concrete can damage it, especially since you have no formal training to use the tools of the trade.
You're not as likely to be happy with the final outcome of the work unless a trained and experienced pro does it. Instead of a clean exterior, you're more likely to notice all the spots you missed.
You're also putting your safety at risk by walking around on slippery surfaces. Professionals have experience and know how to avoid slip-and-fall injuries, which can cause a great deal of painful problems for inexperienced users.
Getting Exceptional Results
There are several reasons local homeowners call Daniels Clean Exteriors to take care of their exterior cleaning needs.
Expert Cleaning
Weekend Hours
Free Estimate
Safe but Effective Techniques
Satisfaction Guaranteed
There's no reason to add power washing to your to-do list when you can delegate it to us. Do what other astute homeowners do and contact us to clean the outside of your home.
We'll use the appropriate techniques for the job, and deliver a superior level of deep clean. Best of all, you stay safe and dry and get to keep your Saturday all for yourself.
Make contact today! Call us now and schedule your Florence pressure washing.