Your Local Pressure Washing Professional in Leoma, TN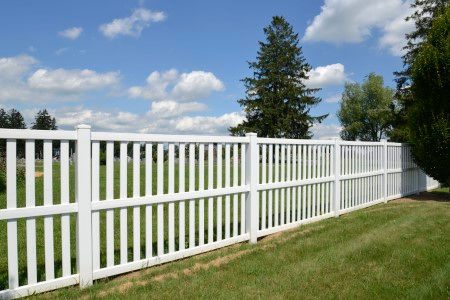 At Daniels Clean Exteriors, our name has become synonymous with service excellence. We offer the best in Leoma pressure washing, and that extends to the level of customer care we provide.
Power washing and exterior cleaning services are a much more significant part of routine home maintenance than most people realize. Setting yourself up for long-term success starts with the company you choose to take care of the service.
Find out for yourself how we've earned the impeccable reputation that we have, by letting us take care of your pressure washing the outside of your Leoma home or business. Improve the appearance and find out what a difference this will make in preventing surface repair needs.
Benefits of Commercial Pressure Washing
It makes sense that Leoma business owners should want expert pressure washing too. Yet, many business owners aren't even aware of how beneficial this can be.
Some advantages of commercial pressure washing are:
Better Appearance
Improved Customer & Employee Relations
Remove Graffiti
Extend the Longevity
Eradicate Harmful / Irritating Contaminants
Some of the same benefits that you can get from cleaning the outside of your home also carry over to washing your commercial exterior. The most obvious benefit is the enhanced curb appeal, but that's just the start.
When you improve the way your commercial building looks from the outside, you also affect the way your customers and your employees feel about the company. Professional power washing can make a big impact.
Businesses are also more prone to unique cleaning needs, like graffiti removal. Pressure washing is a safe but effective way to take care of that particular problem.
You also help ensure the maximum longevity for your siding, roofing, and other exterior surfaces, by keeping them clean. Getting rid of the contaminants on the surface prevents irritants like pollen from getting inside your building and triggering asthma or allergy attacks.
Contact us and schedule your commercial service today.
Soft Washing or Pressure Washing for Your Home
As the consumer, it can get confusing when you're faced with the decision to schedule pressure washing or soft washing. When you work with a professional, they should be willing to give you advice so you get the appropriate service for the surfaces that you need to be cleaned.
However, some of what you should know about the differences between power washing and soft washing include:
Soft washing is appropriate for more delicate surfaces, like your roofing.
Soft washing is solution-based instead of water-based.
The cleaning solution used should be biodegradable.
Water is used for rinsing, but the PSI is similar to that of a garden hose.
Call Daniels Clean Exteriors for superior cleaning when it comes to Leoma pressure washing.
Reviews & Testimonials on Daniels Clean Exteriors in Leoma, TN
There are currently no reviews or testimonials for Leoma, TN. Check back soon!