Pressure Washing As A Home Selling Tool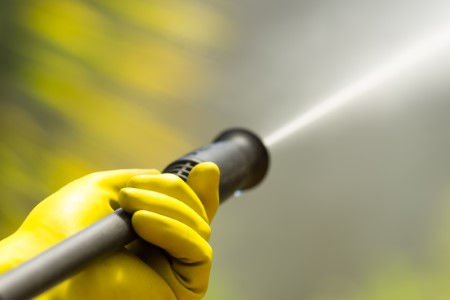 Once the decision is made to list your home for sale, you'll want to get it ready to be photographed and viewed. The trick is finding small but effective techniques to use to improve the house.
Pressure washing is the ideal way to improve the look of your home without expensive renovations. Yet, it allows potential buyers to have the opportunity to see the outside of the house looking its very best.
If you haven't already made plans to power wash your home, do so now before a single person can see a For Sale sign posted out front, so you can make sure you're able to make a good first impression.
Have You Called Your Professional Pressure Washer?
You have to pick and choose the tasks you want to take care of carefully. So, why is it that house washing ranks so high up on the list of projects to take care of?
High Return on Investment
Paint or Stain Preparation
Maximize Curb Appeal
Increase Property Value
Lure Prospective Buyers
Make a Good First Impression
For the low cost of what a power washing job costs, you can reap the rewards of a high rate of return on investment. Of course, if you plan on painting or staining the home or deck in preparation for selling the house, you'll need to start with professional power washing.
Maximizing curb appeal as you get the house ready for pictures and Open House events makes perfect sense. And what better way to increase the property value than by expertly cleaning the outside of your home?
You'll have a better chance of attracting potential buyers by making it look appealing from the outside. Above all else, you'll make a solid first impression, and that also means that, after a showing, home buyers will still be thinking about your house.
Making Smart Choices About Your House
What was once your Home Sweet Home can now become someone else's dream home. Yet, they need to see that immediately.
Without pressure washing it, prospective buyers may just see another task on the to-do list. Give them a chance to see the full potential of the house instead of work they'll need to do themselves.
Of course, this isn't just about spraying own the siding. You need roof washing, concrete cleaning, and deck cleaning.
In other words, you'll need multiple exterior cleaning services to prep your home for resale. Partner with a team of experts who are focused on delivering maximum cleaning results. Contact Daniels Clean Exteriors and get the superior outside clean you need.
Call us today for all of your Florence pressure washing service needs.